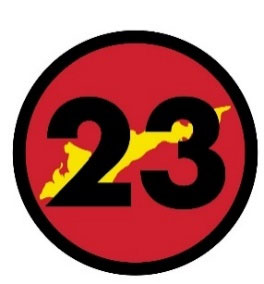 January 1, 2023
Dear Fishers Islanders:
Welcome to a new year – and a new sticker!
Please find below information regarding the 2023 Sticker Rates and the regulations governing vehicular and bicycle traffic on FIDCO's East End roads. This information is also available at www.fidco.us.
Stickers
As with almost every product and service, the cost to maintain FIDCO's core assets, especially its roads, people, security, and insurance have significantly risen. FIDCO carefully manages its budget however, with steadily increasing inflation, increased costs translates directly into increased sticker prices.
The 2023 gate pass Sticker Rates for all vehicle categories are listed on our pricing page, and on the FIDCO website. As a reminder, every vehicle entering the East End must have a FIDCO sticker affixed to the upper right-hand corner of its windshield or a FIDCO Guest Pass.
Stickers may be purchased via the online system at Gate Pass Renewal, and Guest Passes may be purchased at the Gate House. As a reminder, a FIDCO Waiver and Release is required to be signed annually for each vehicle accessing FIDCO property at the time of license purchase. There are No Exceptions. Please contact the office for the Guest Pass procedure for groups greater than five vehicles.
East End Operations
FIDCO's assets are maintained year-round by a small but dedicated team, with the support of local contractors, who ensure that we have a safe and attractive parkland to enjoy. This includes routine asphalt repairs, replacing road reflectors, and removal of brush to improve road safety and open sight lines – as well as grading and adding fill to the dirt roads, as needed.
At long last, reconstruction of the Middle Farms equipment storage shed has finally been approved by Southold, and we hope to build in the next year, as soon as updated bids can be reviewed and materials obtained.
Hunting
Please be reminded that from November 1st to March 1st, the Fishers Island Sportsman's Club leases the golf course and other land from FIDCO for off-season shooting. For safety purposes please, call or text Luis Horn at 860-389-5400 before venturing onto the property.
Road Painting Policy – NEW
There are not many communities in which the painting of roads by private individuals is permitted. The tradition of road painting on Fishers Island is one that has generally been lighthearted, whimsical, joyful, and largely enjoyed by residents. For generations, FIDCO has not felt the need to take a formal position on road painting, and instead focused its attention and resources on road safety. A number of events in the last year, however, including the defacing of certain images on the road, created divisions that FIDCO should not be forced to mediate, as its property is not a forum for harmful debate or discord. Accordingly, it now appears necessary to establish a policy to prevent the misuse of FIDCO's private property.
FIDCO will not allow its roads or property to be a platform for divisive road art, political signage or vandalism. Instead, FIDCO endorses the quiet enjoyment of its beautiful and natural resources. FIDCO does not condone or manage road painting and reserves the right to maintain its property accordingly. Going forward, FIDCO will take action, to the best of its ability, with respect to those found to be responsible for the destruction of road art, the creation of images of a particularly contentious or sloppy nature, or that are a danger to road safety.
Action may include fines, loss of driving privileges, repairs, fines, or other consequences, as deemed appropriate. The Board of Directors has discussed this topic at length over the last couple of years, listened to its constituents, and explored a wide range of options – including the removal and prohibition of all road painting, which would be a very disappointing outcome. In the end, we are relying on the Island community to understand the intent of this policy, respect our private property as well as each other, and allow us to focus our limited resources and precious time on the Island on more productive activities.
Island Safety
Every year FIDCO spends time, money, and effort thinking of ways to improve speeding and safety. FIDCO does all it reasonably can to slow down the speed on the road and maintain safety on its private property – but ultimately, it is up to each of you to drive the speed limit, stop at the Gate House, obey the rules of the road, and respect beach parking restrictions.
Please remember that the "No Parking" signs posted at Isabella and Chocomount are there because the area is restricted for emergency vehicle access and to maintain orderly traffic flow. If you cannot find parking at the beaches, please use your bike or carpool. Parking on or along the main road is prohibited.
As we look forward to a new year, I thank you in advance for being considerate and helping us keep everyone safe by abiding by these rules and regulations.
Sincerely,
Amelia Gary