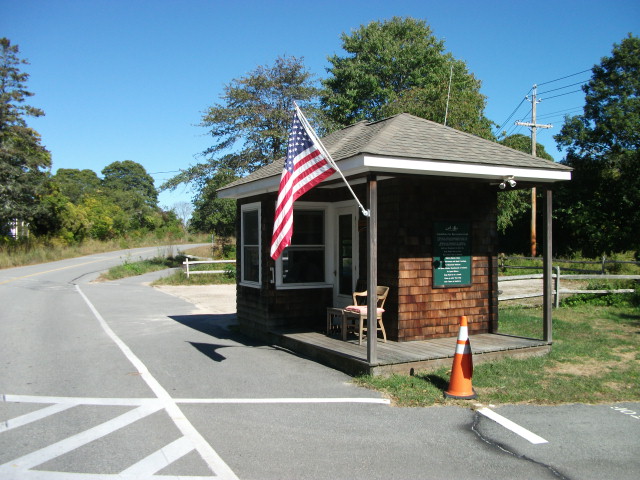 To contact the gate: 631-788-7215
Gate Pass Information
A FIDCO Sticker is a temporary license to operate a vehicle on (Private) East End roads according to the guidelines set forth below. Vehicles and bicycles will not be allowed on the East End without a FIDCO sticker or FIDCO Guest Pass. Stickers are valid from January 1st-December 31st and expire annually.
FIDCO reserves the right to withdraw privileges to operate a vehicle on East End roads of any violators of the guidelines governing stickers and/or guest passes. Laws for NY State Private Roads are strictly applied
Main Road Speed Limit 30 MPH
Dirt Road Speed Limit 15 MPH
NOT PERMITTED ON EAST END ROADS:
Motorcycles, Electric Bikes, Mopeds, ATV's, Roller Blades, Scooters, Skateboards, Baby Carriages, and Strollers are not permitted on the East End Roads.